Plenary Sessions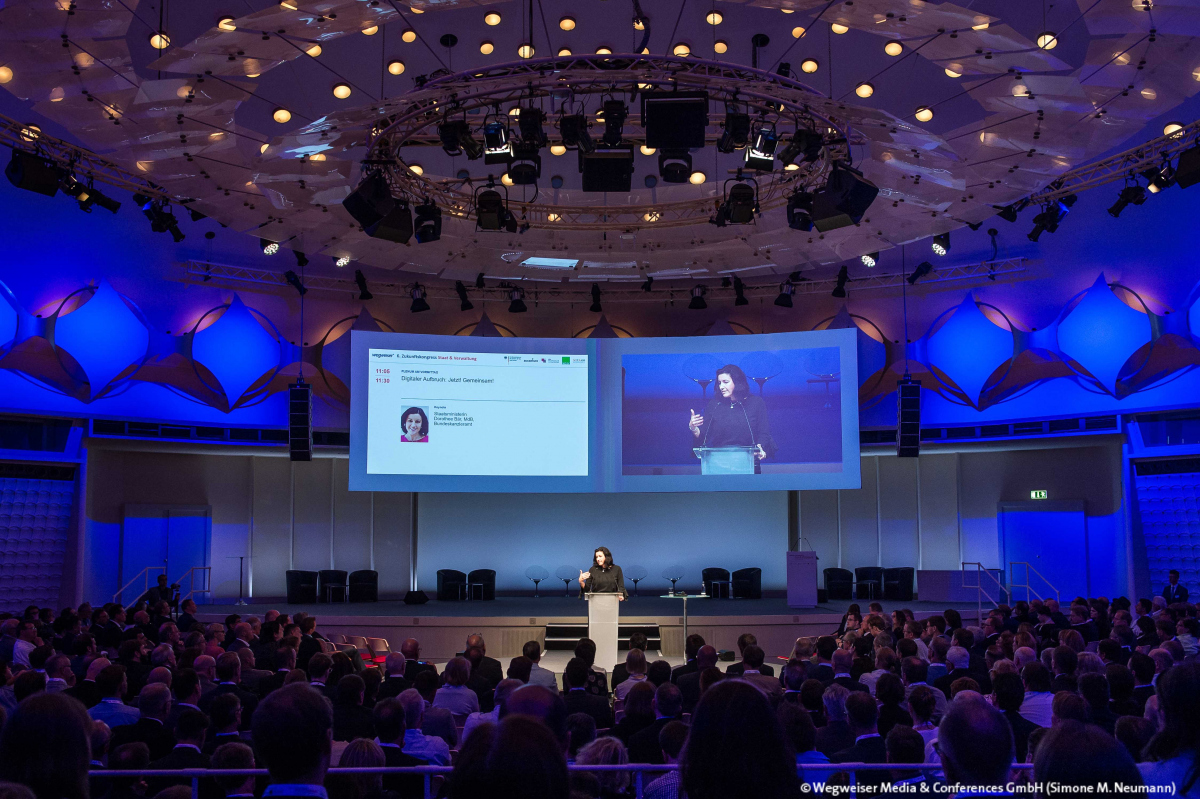 The plenary sessions form the framework of the congress: national and international experts as well as the patron of the congress open or conclude the respective congress day with a discourse on the future of state, administration and society in the modern, digital world. The plenums are considered to be the main program part of the congress, so no other events are running in parallel.
Future Forums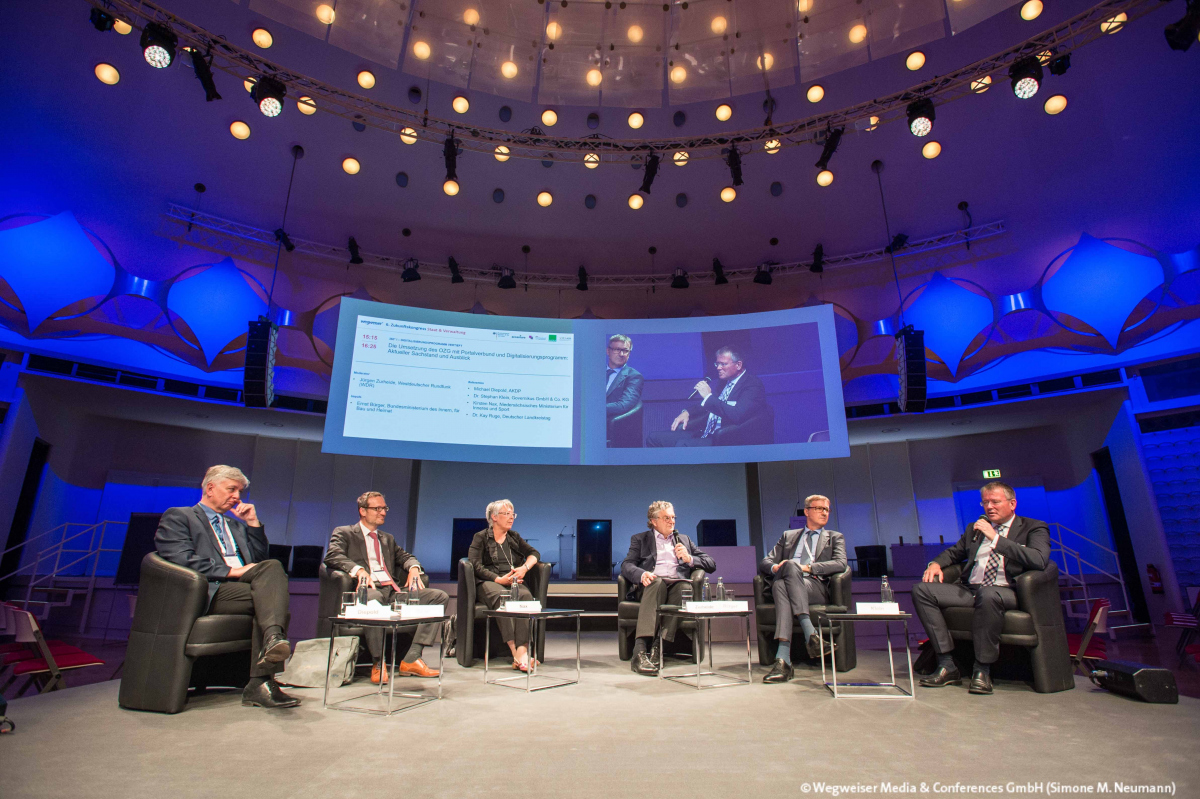 In the Future Forums, representatives from public administration, science, politics and industry as well as consultants discuss the central tasks of administrative modernization and the digitization of our community and contribute their views and experiences. A clear distribution of roles and critical questions of the audience should provide space for controversial discussions and interactive approaches.
Arena of Solutions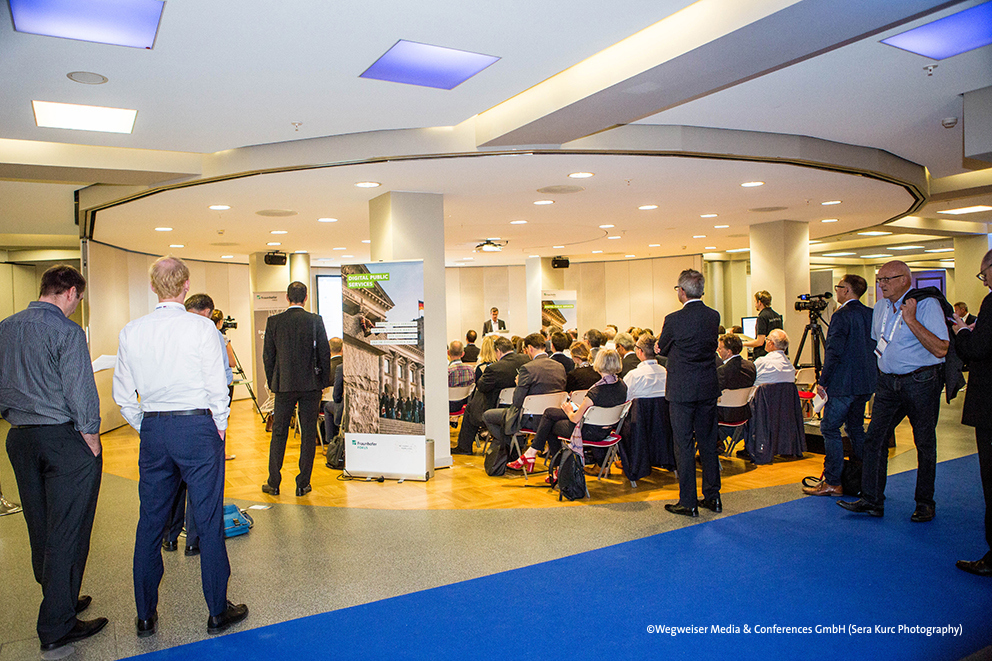 "Show how your solution works"
The format Arena of Solutions is a "laboratory" in which targeted applications, technologies as well as intelligent products and systems from various fields of administrative work can be presented in 20-minute short slots to a selected audience. The Arena of Solutions thus provides an opportunity to specifically address key issues and to make them tangible in the form of illustrative best practices. The main topics are divided into four theme slots and moderated by representatives of Fraunhofer Fokus.
The following topics formed the framework of the Arena of Solutions in 2018:
Integrated administrative work: The e-file and its embedding

Blockchain, Automation, AI: Disruptive Management Solutions?

Identify, authenticate, sign: solutions in the eIDAS context

Startup Pitches: Fresh ideas for modern administrations and cities
Following the presentation, we will offer partners in the Arena Lounge time and space to continue the discussion with interested participants.
Future Workshops / Future Dialogues / Future Laboratories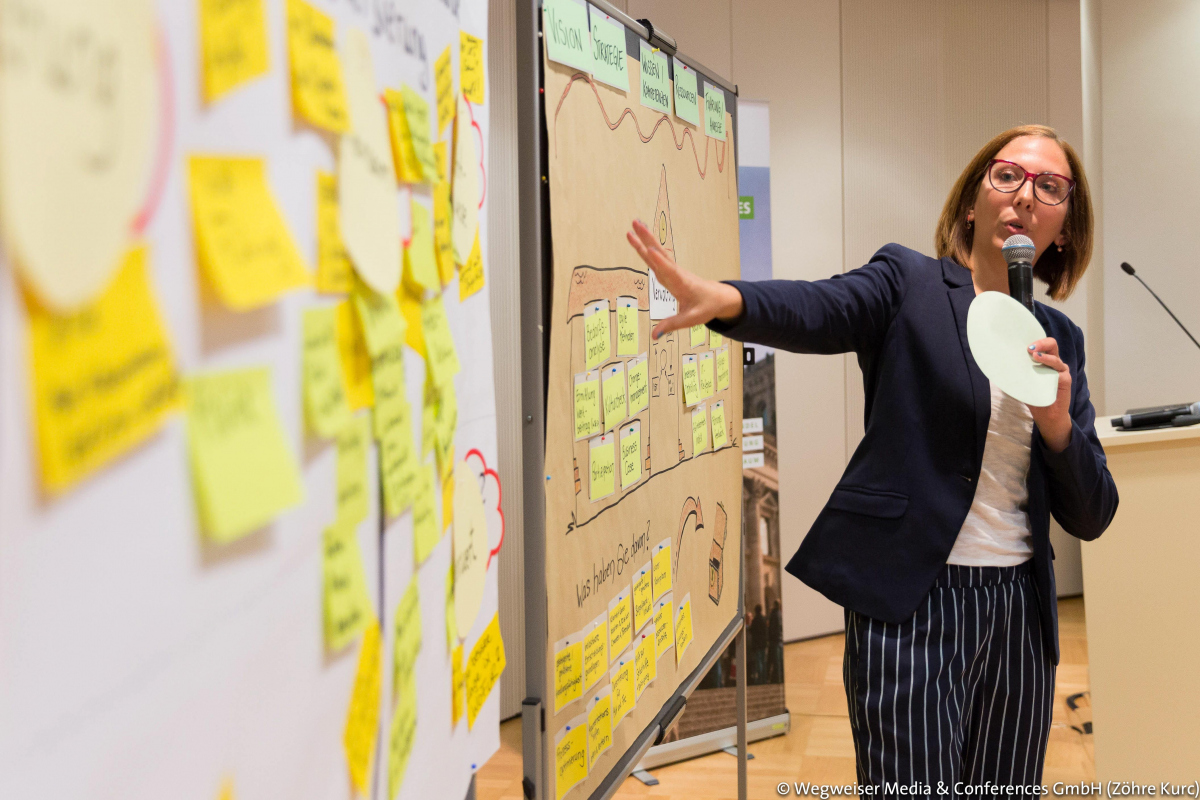 Future Workshops, Future Dialogues and Future Laboratories are characterized by temporal and content-related flexibility and freedom in design and allow a variety of methods of brainstorming and solution development: Whether Round Table, World Café, Design Thinking, 6-Hats Method, Attributes Listing or Town Hall Meeting, the formats offer great scope for creative approaches. Together with the participants, we are working on innovative solutions for issues in the context of administrative modernization in order to set milestones for the future. The sessions can be designed either as a workshop, dialogue or laboratory and rely on the process of working together and discussing as well as the resulting learning effect.
360-Degree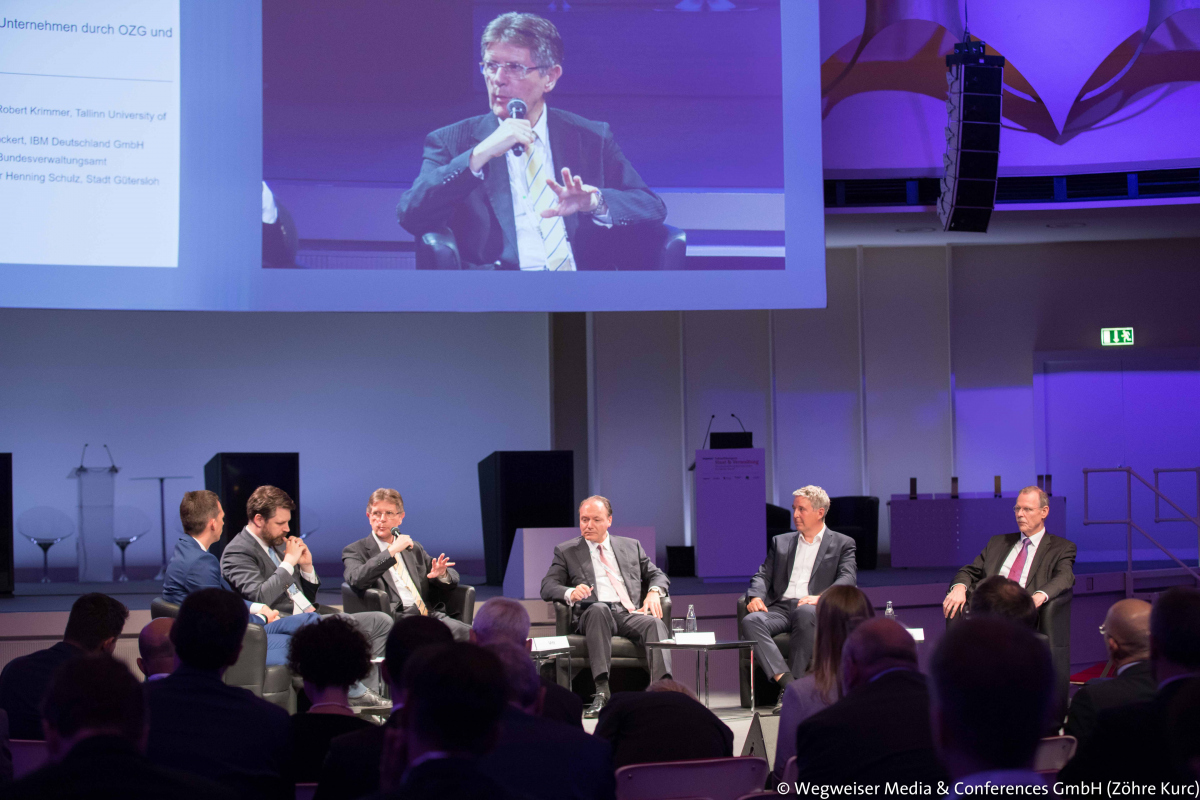 With this new format, two special topics will be treated holistically from a 360-degree perspective. Therefore, there will be a general introductory event on the two topics in order to be able to deepen the contents in smaller sessions afterwards. The participants will then be taught concrete knowledge in different sessions, together lasting about five to six hours.
Public Sector meets ..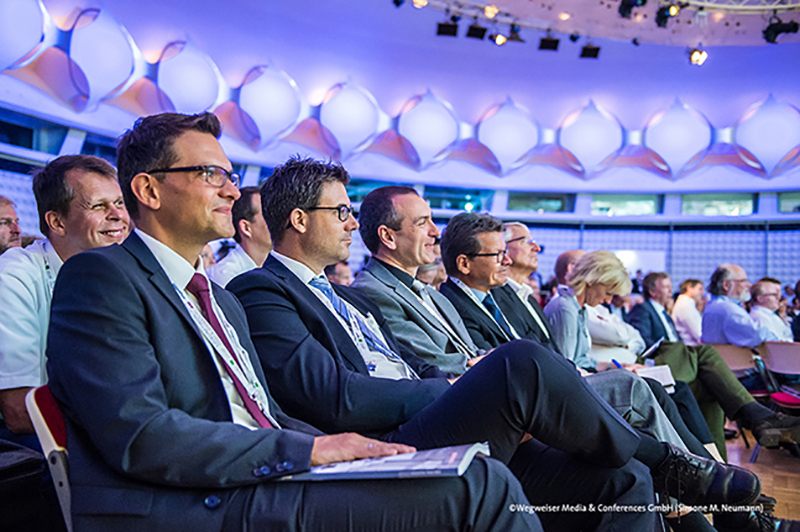 Globalization and digitization are causing and accelerating major changes. Our world is not only becoming faster and bigger, but also more colourful and complex. In order to survive in this "big world", we have to specialize at the same time: We increasingly live and work in "networks" and "communities". Perhaps - without us noticing - our world will also become smaller and the perspectives will narrow down too much. With the format "Public Sector meets ..." we want to consciously focus on change processes and reflect the expectations of other "communities" in order to learn from their experiences. An exchange with the target group "U21", immigrants or other service industries is conceivable, for example.
BarCamp U30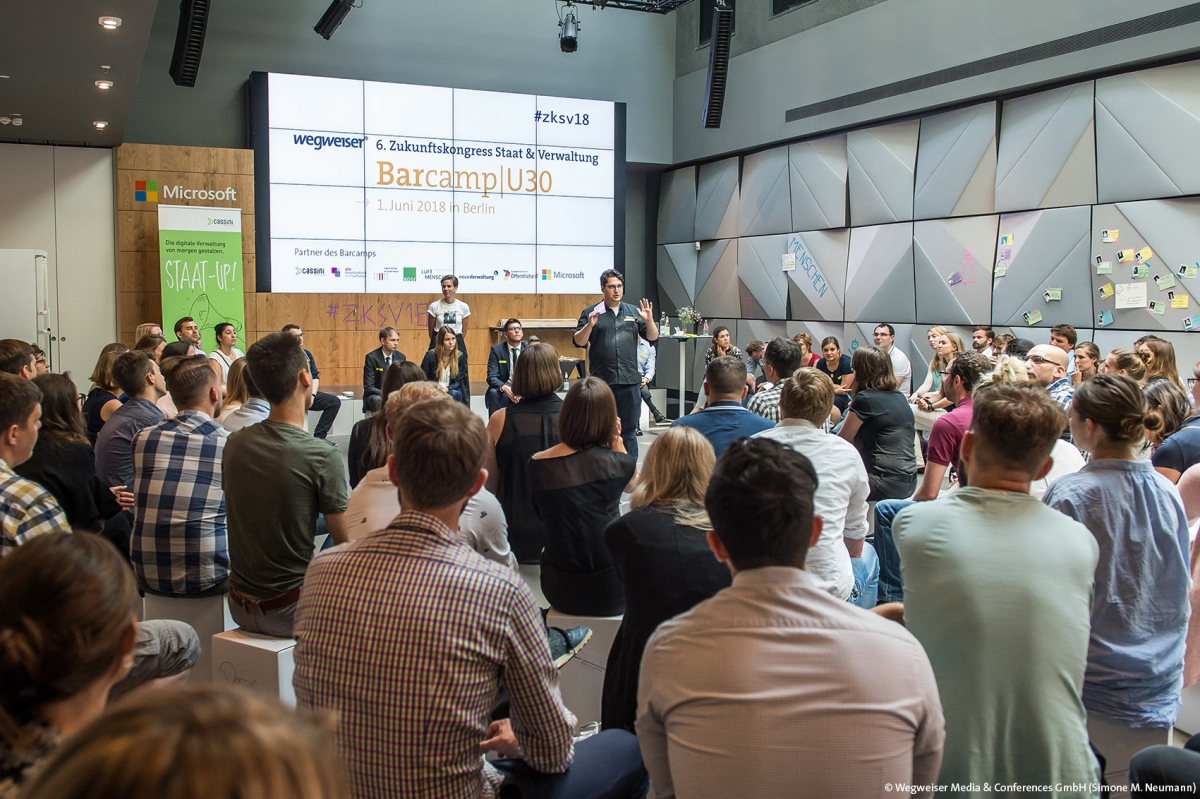 The BarCamp U30 serves the fast, decentralized knowledge transfer and the exchange of experiences for the younger target group of the Future Congress. There is no predetermined program. Instead, each participant is encouraged to make a contribution, to offer workshops, to put topics up for discussion or to act as a speaker. How profitable and interesting the event will be depends on your commitment. Consequently, the BarCamp lives off its young participants (U30).
Trade fair and exhibition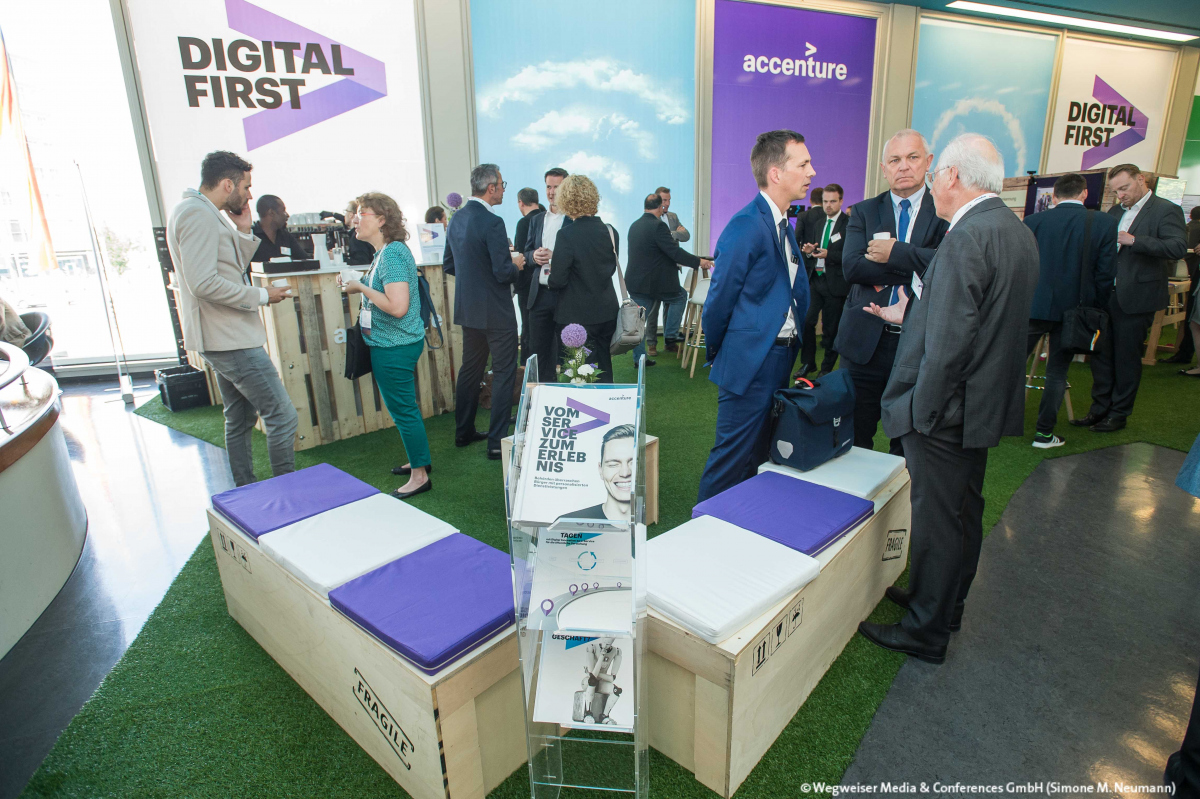 The exhibition covers levels A, B and C and offers companies the opportunity to present their innovative products and solutions to trade visitors.
We are offering a schedule for the next congress, in which you can arrange fixed meetings with company representatives at the respective stands.
Networking & get-together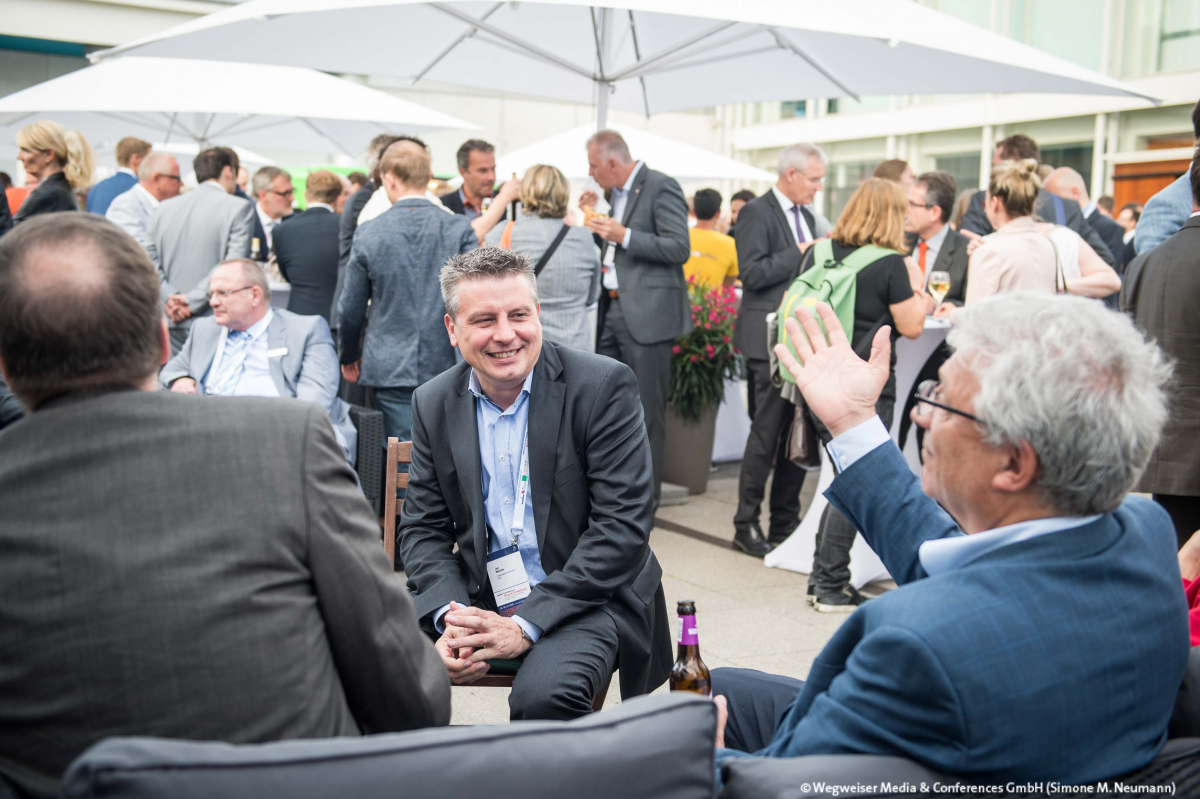 The program includes numerous communication breaks to promote a dialogue between experts and executives from government and administration, business and science. Lounges and evening get-togethers invite participants to engage in further discussions in order to make new contacts and deepen existing ones.