Keynote
In keynote speeches, experts from business, politics, science and public administration will speak on a specific issue on the topic of government and administration. Core questions, innovative approaches, new projects and solutions are reduced and presented in a very short time.
Panel Discussion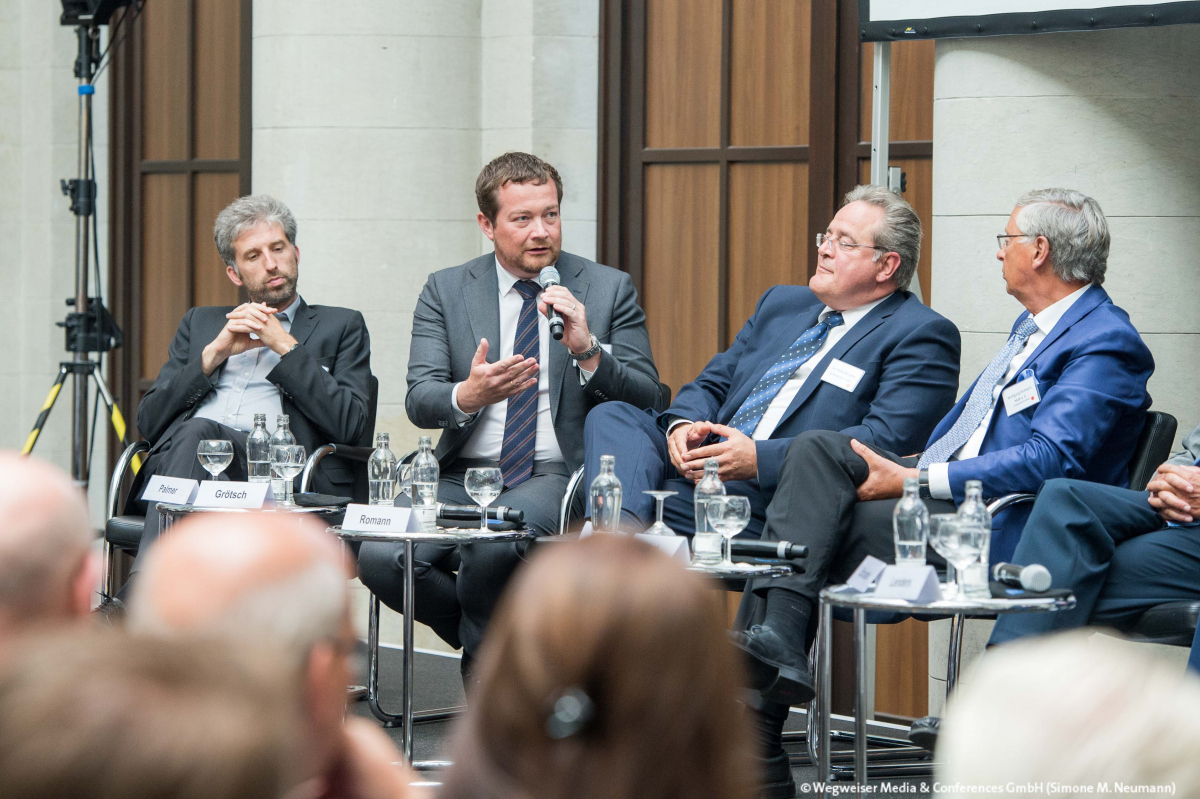 In panel discussions, national and international experts from public administration, science, politics and industry as well as from consultancy will discuss together and contribute their points of view and experiences. A clear distribution of roles and critical questions on the part of the audience should provide space for controversial discussions and interactive approaches.
Interview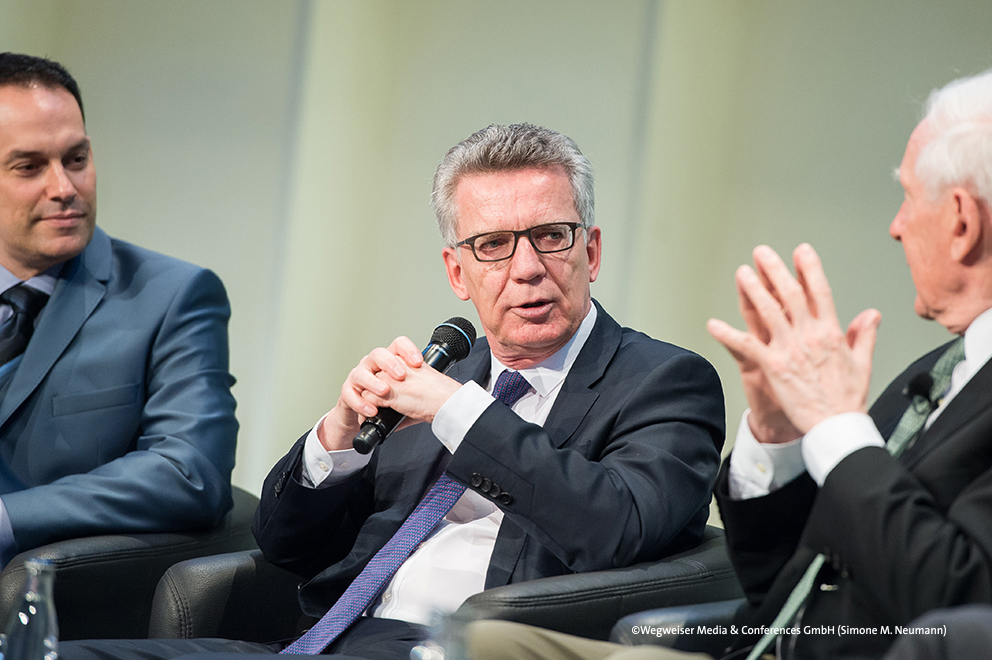 "What would you do differently today?"
Personalities with leadership experience report on their experiences and what they have learned from them in the form of interviews followed by an open round of questions. The focus is on what could be done differently from today's perspective, how they would arrive at a solution more effectively and which situations can be avoided. The listeners are thus given the opportunity to ask specific questions and take impulses for their own fields of action with them.
Presentation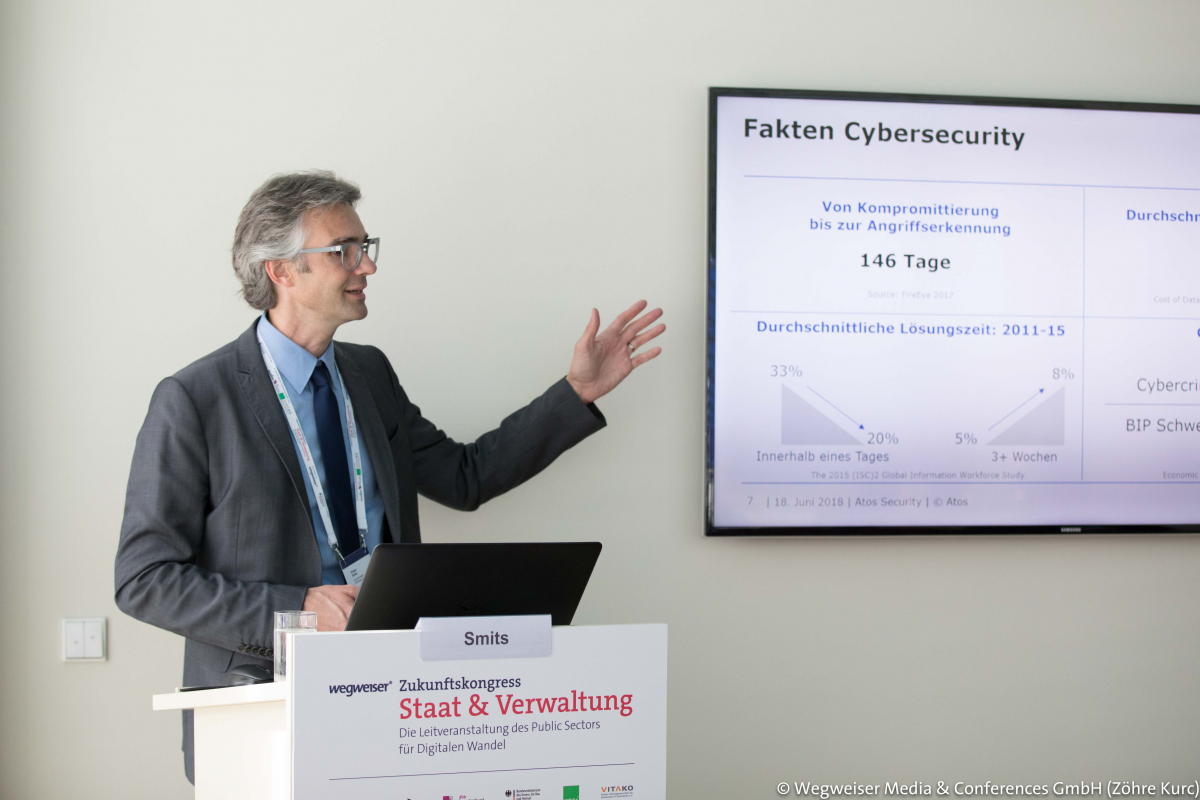 In presentations, successful projects, services and solutions for the modernization of state and administration are presented. The involvement of experts from business and public administrations draws attention to success factors in the implementation of transformation projects. Presentations thus provide an opportunity to specifically address key issues and make them tangible.
Fishbowl-Discussion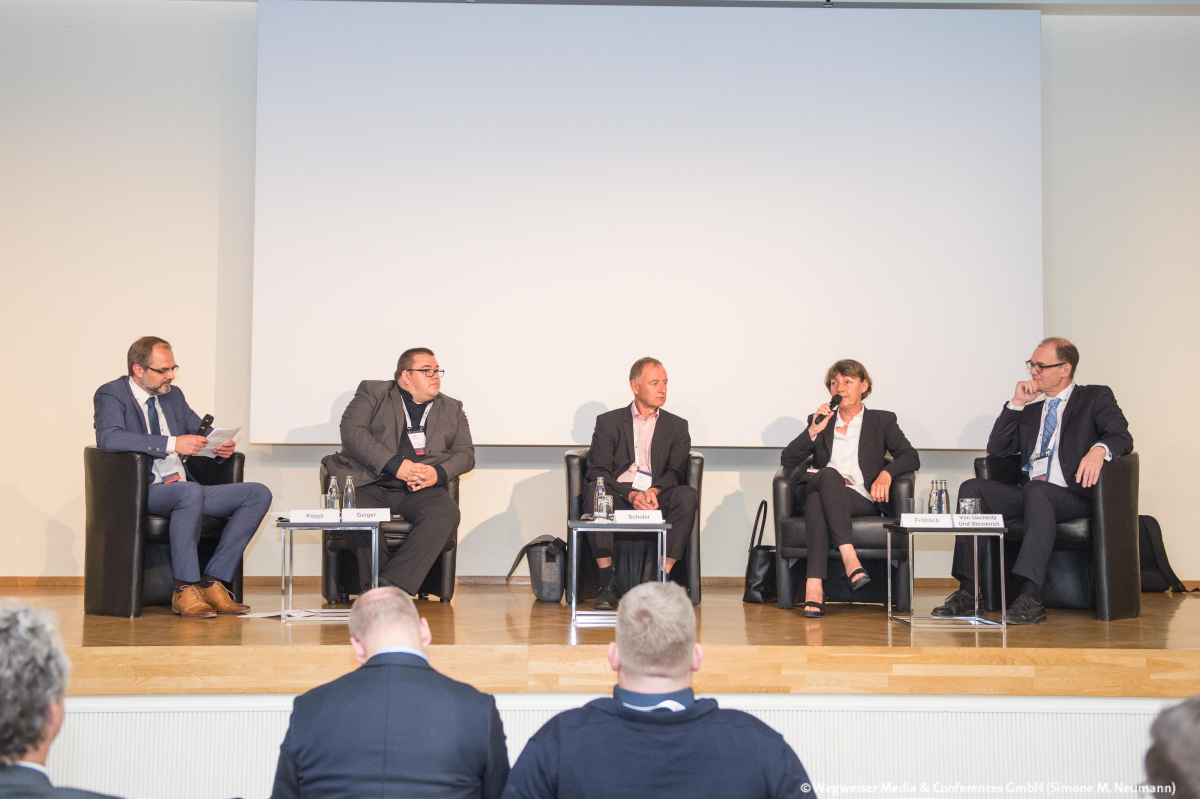 In fishbowl discussions, experts from business, politics, science and public administration will first speak about issues of state and administration before the audience is explicitly asked to speak. A controversial discussion and an exchange at eye level takes place through two empty chairs on the stage, which are occupied from the audience by participants of the congress.
Questions & Answers
The format Questions & Answers gives the participants the opportunity to ask representatives from politics, administration and the economy specific questions and to provide impulses for their own practice. Questions & Answers features an open history and a high degree of interaction.
World-Café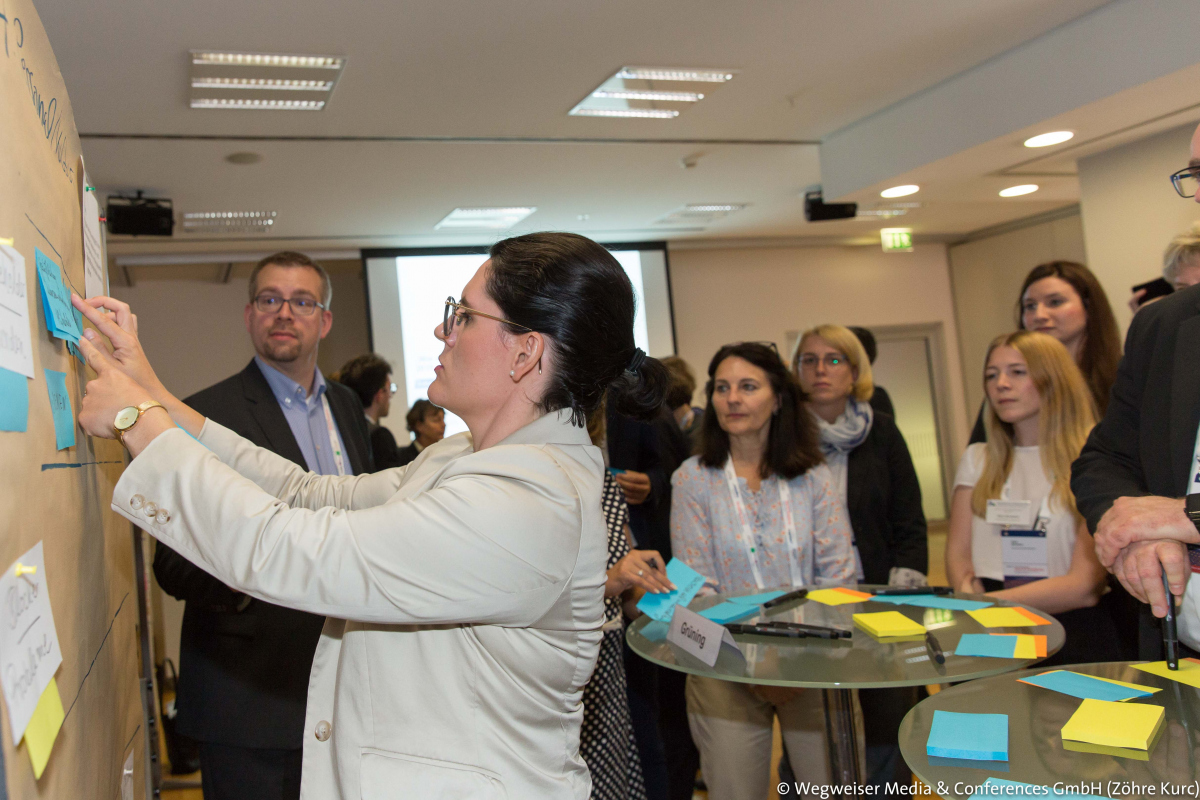 The World Café is a creative and collaborative approach to brainstorming for large groups. This approach is based on the assumption that group intelligence produces more effective solutions than individual decisions.
Here, in a pleasant atmosphere resembling a café, small subgroups should get in touch with each other easily and be encouraged to combine their knowledge. In order to deepen the discourse, the participants change the tables several times and thus the groups. The results are to be recorded in each round on the "paper tablecloths." In this way, it is possible for all participants to exchange views at eye level across technical and organisational hierarchies on the basis of prepared key questions.